Shabelle
Age:
25,
United States
Meet Shabelle! The Colombian model from Miami, Florida with the thickest thighs we have seen in a very long time. A model scout from Seven Talent Agency spotted Shabelle working out at the gym and he approached her about modeling and now she is consistently booked for modeling jobs all around the world. Within weeks of starting her instagram account she quickly gained 30 thousand fans and growing. People can not get enough of this perfect woman. She was born to be a model. She has only done a few photoshoots but her posing talent is better than some of the veteran models we have worked with in the past. She moved to Miami recently from Cali, Colombia. As soon as she get a taste of Miami she was hooked. Shabelle is everything you would imagine the perfect woman to be. She is intelligent, sexy, confident, strong and she knows what she wants out of life and is not letting anyone disrupt her path. She is currently studying to get her degree in Mass Communications while her modeling career expands. Success is her destiny.
Basic Profile
Name: Shabelle

Gender: Female

Age: 25,

Country: United States
Appearance
Body: Normal

Ethnicity: White

Weight: 63kg (139 lbs)

Height: 165cm (5'4")

Hair Length: Short

Hair Color: Highlights

Eye Color: Brown

Orientation: Straight
Shabelle Thick Booty Hotel Shoot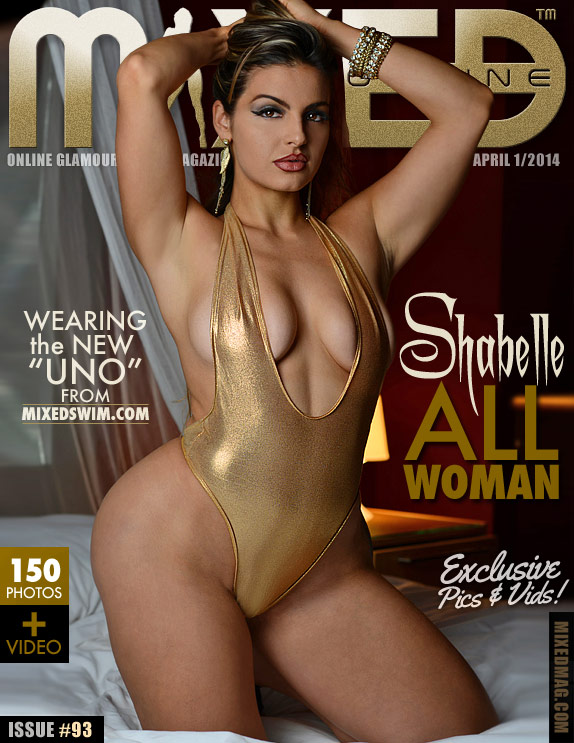 An Interview with Shabelle:
Where were you born, and how was life growing up? I was born in Venezuela but I was taken to Colombia right after my birth. I grew up in Colombia with all my family and my life was really good. I always had a lot of love around me and thats what's important.
What would the average person say about you? That I am fun to be around, easy to talk to and very funny
Are you a good dancer? I don't have a yers or no answer. I can be really good or really bad…
Do you like the nerdy type, muscle guy or the regular joe? mmm… I don't necessarily have a type. I just like a man that takes care of himself and is always trying to be a better person. As long as we have chemistry and we enjoy being around each other.
Do you have any secret weaknesses or guilty pleasures? Chocolate or anything with Nutella in it.
What has been your most memorable experience as a model? mmm….I think it was when I stopped traffic during a photoshoot!
What's your biggest turn on? My biggest turn on is when someone saves another's person life in front of me. That will turn me on right away. But with me, a mental connection is more important than a physical connection. I like someone who I can learn from. I also like someone who motivates me to accomplish my dreams, shows me love everyday and treats me special.
What's one thing about yourself that everyone should know? DO They have to know? haha
What do guys compliment you most on? My lips, eyes and hair
Do you consider yourself more of a "giver" or a "taker? Both.
If you could have any car you wanted, what would it be? Phantom
Do you have any hidden talents? haha.. I hope not, I think I already explored all of them.
What do you like best about being a model? That it comes natural to me
What would you consider your strongest attribute? Persistence.
If you could go anywhere in the world, where would you go and who would you take with you? Bora Bora with my Dad
We know you're a model and all, but you must have a favorite food. What is it? Alfredo Pasta with sea food
Besides modeling, what do you do for fun? Spend time with my friends,family, read, relax at the beach.
What are your dreams and goals? I have aloooot of them… haha I would like to have a talk show, be a mogul, learn a third language, have a few hundred houses around the world. haha oh I can keep going for hours…
Would you prefer a guy to pursue you, or do you like to be the aggressor? I prefer to be pursued. But if I really want something I am going to go get it.
How did you get your start in modeling? I got approached at the gym by Seven Talent Agency
What is your favorite social network? Instagram
Do you have a website? Yes! Shabelle.tv go sing up now!!
Relationship Status: single