Anna Matthews
Age:
25,
United States
Meet Anna Matthews! This is one model you have to meet. She has one of the spunkiest personalities ever. She is so awesome you almost forget how perfect her body is and let me tell ya.. it's NICEEE! Anna is originally born in Alabama but she knew she had a lot more to offer the world so she moved to South Florida where she does a little of everything from running her own successful business to modeling when she squeezes away from her thriving business. The sky is the limit with this fresh face babe because who will say no to those dimples? From her smile to her muscular all natural body it's nearly impossible to find another Anna Matthews out there. She is a true one of kind babe and you will be lucky enough to see more of her because the buck doesn't stop here. Learn more about her below and make sure you follow her on the grizam.
Basic Profile
Name: Anna Matthews

Gender: Female

Age: 25,

Country: United States
Appearance
Body: Normal

Ethnicity: Black

Weight: 63kg (139 lbs)

Height: 162cm (5'3")

Hair Length: Short

Hair Color: Dyed (Other)

Eye Color: Blue

Orientation: Straight
Anna Matthews – A+ Personality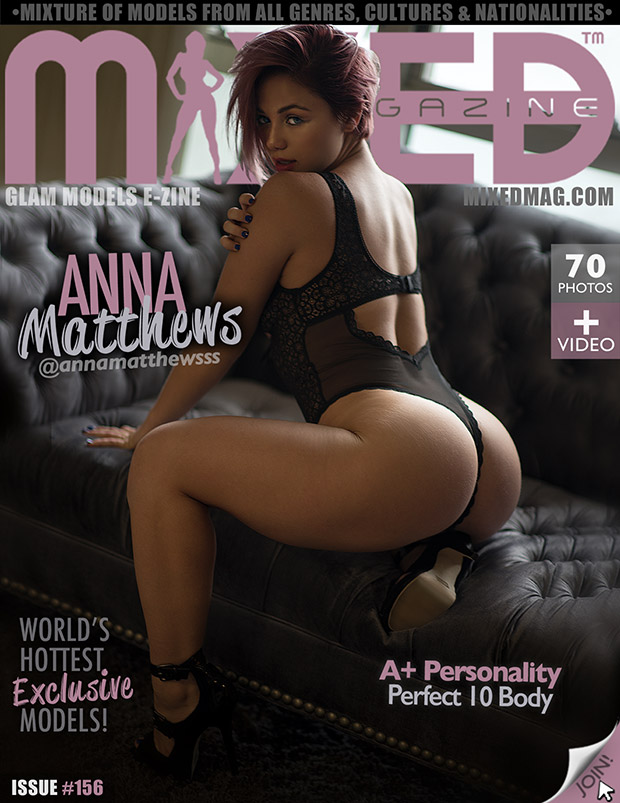 An Interview with Anna Matthews:
Where were you born, and how was life growing up? Talladega, Alabama. I hated it! It is a very small town with not many opportunities. So as soon at I had the chance to leave I did and came to Miami to start my business and to model.
How did you get your start in modeling? James Felix reached out to me and the rest is history.
Favorite Sex Position? Doggy Style
Have you ever kissed a girl? Yes and a little more
What has been your most memorable experience as a model? Whenever I film music videos it's awesome to see the energy on set.
What would the average person say about you? That I have great energy and I'm fun to be around
What's your biggest turn on? Brown eyes, dimples and tattoos
What do guys compliment you most on? my booty
What do you normally sleep in? naked
If you could go anywhere in the world, where would you go? Space
We know you're a model and all, but you must have a favorite food. What is it? Wings
What are your dreams and goals? I'm living the dream right now
Would you prefer a guy to pursue you, or do you like to be the aggressor? I'm the aggressor
First Job: Tanning Salon
How does someone contact you for a modeling project? annamatthewsmgmt@gmail.com
What is the largest gift offered to go out on a date with you? I've heard a lot of dumb offers like jets, cars, etc..
Would you date a guy that you met on social network? perhaps
Do you have a passport? in the process