Porsche Foxx
Age:
21,
United States
Porsche Foxx is the beautiful model from Dallas, Texas. Her captivating looks already have the modeling world buzzing. Already in just one year she has already been featured in major music videos and national magazine such as Black Men Magazine, Smooth and others. Her sex appeal and classy modeling style gives any product that perfect shine. She recently moved to Miami, Florida where she has easier access to modeling jobs. She continues to excel forward with her management company the TSDagency.com who has managed some of the biggest names in the business such as Draya Michelle, Tahiry and many others. Being a professional is just part of what she does and her fun personality is always a bonus when working with Porsche Foxx. She's got the beauty and she's got the booty!
Basic Profile
Name: Porsche Foxx

Gender: Female

Age: 21,

Country: United States
Appearance
Body: Thick

Ethnicity: Black

Weight: 124kg (273 lbs)

Height: 160cm (5'2")

Hair Length: Shoulder Length

Hair Color: Black

Eye Color: Brown

Orientation: Straight
Porsche Foxx – Beauty Personified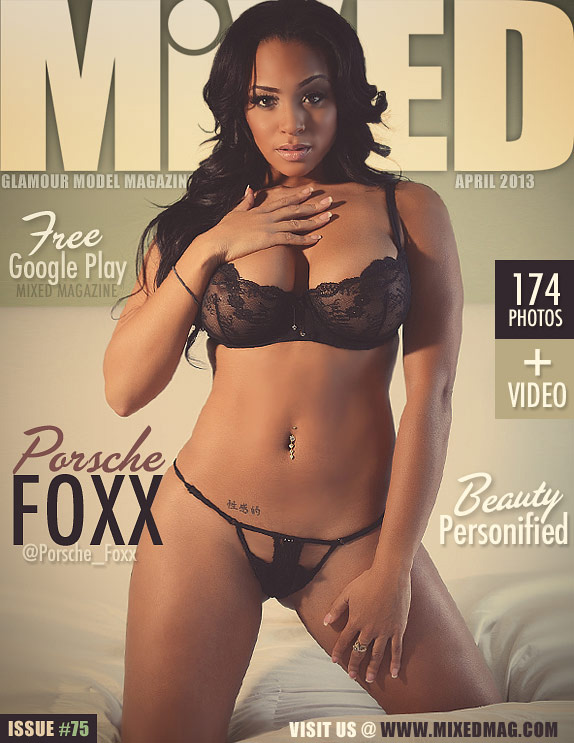 An interview with Porsche Foxx:
Where were you born, and how was life growing up? I grew up in San Antonio. Life was the best living in the country. I rode horses and everything else people do in the country.
What nationality are you? Black And Dominican
Do you go to college? Yes
What would the average person say about you? That I'm funny
What do you normally sleep in? Naked
Are you a good dancer? Very
What kind of guys are you attracted to? I don't have a specific type I guess its all about the initial conversation first impressions go along way with me.
Do you have any secret weaknesses or guilty pleasures? My secret weakness my blue nose pit Jeezy a guilty pleasure Queso frito and mangu and Dominican plate
What's your biggest turn on? guys who smell good
What's one thing about yourself that everyone should know? I'm the total package
What do guys compliment you most on? Personality
Who is your favorite photographer? Facet
Do you have a favorite club you would like to give a shout-out to? Live Miami
Do you consider yourself more of a "giver" or a "taker"? A giver
If you could have any car you wanted, what would it be? Bentley
Do you have any hidden talents? Im a great horseback rider
What do you like best about being a model? I like being sexy
What would you consider your strongest attribute? My smile
If you could go anywhere in the world, where would you go and who would you take with you? Best friend to the Bahamas
What is your favorite food? Lobster tails
Can you cook? Yes
What do you do for fun? Go to the beach
What are your dreams and goals? Award winning actress and goals to start a book series
How did you get your start in modeling? I did a shoot with my older sister
Favorite Comedian: Will Farrell
First Job: kennel