Charbfit
Age:
25,
United Kingdom
Meet the incredible Charbfit. This legendary UK model has conquered the game on all fronts since she was 18 years of age and recently came to America to tan her all natural booty in sunny Miami. She is now considered to be a fitness model and she enjoys helping other woman obtain that perfect booty just like hers. When she came to Miami she made her rounds by shooting with the best photographers. It seemed like every photographer was trying to get a shot with her. Charbfit has done all types of modeling and is always open to trying new styles of modeling. Check out the rest of this voluptuous UK booty babe below. Don't forget to join to see her exclusive content. Click here to join!
Basic Profile
Name: Charbfit

Gender: Female

Age: 25,

Country: United Kingdom
Appearance
Body: Thick

Ethnicity: White

Weight: 57kg (126 lbs)

Height: 160cm (5'2")

Hair Length: Very Long

Hair Color: Blonde

Eye Color: Grey

Orientation: Straight
Charbfit – UK's Booty Babe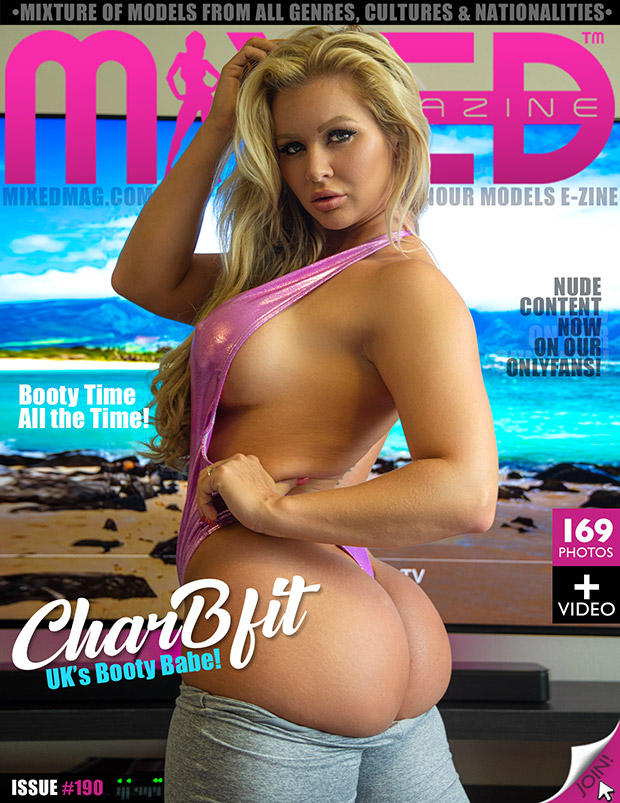 An Interview with Charbfit:
Where were you born, and how was life growing up? I grew up in the UK and I loved every minute of it. There was always something going on and I had lots of friends.
How did you get your start in modeling? I got scouted at 15 at an expo!
Favorite Sex position? Depends where I am
Have you ever kissed a girl? Yes
What has been your most memorable experience as a model? There's so many! But I love to travel so
What would the average person say about you? I'm a cheeky, blunt, honest yet loving individual
Describe your most embarrassing Moment? I have these frequent those it's more embarrassing for others. – getting searched at every airport ?
What's your biggest turn on? A personality !
What do guys compliment you most on? My curves
What do you sleeping in? Nothing!
If you could go anywhere in the world, where would you go? Right now.. Tokyo
We know you're a model and all, but you must have a favorite food. What is it? Chocolate !!!
What are your dreams and goals? Health & happiness always
Would you prefer a guy to pursue you, or do you like to be the aggressor? Pursue! Make them work !
First Job: Model
How does someone contact you for a modeling project? Email on social media
What is the largest gift offered to go out on a date with you? His credit card
Would you date a guy that you met on social network? Yes I have done !
Do you have a passport? Yes lol