Becky Crocker
Age:
26,
United States
Becky Crocker is the perfect model. She is exactly what you would dream of with her cartoon doll looking face and body. It's not everyday you find a model with the perfect fat ass who knows how to work it. She does splits, nudity, twerking and more. She is from the great state of Texas where everything is bigger and better. Becky is the real deal and you will fall in love fast when you watch her exclusive content.
Basic Profile
Name: Becky Crocker

Gender: Female

Age: 26,

Country: United States
Appearance
Body: Thick

Ethnicity: White

Weight: 65kg (143 lbs)

Height: 159cm (5'2")

Hair Length: Long

Hair Color: Blonde

Eye Color: Blue

Orientation: Straight
My Expertise
Twerking, splits, nude modeling
Becky Crocker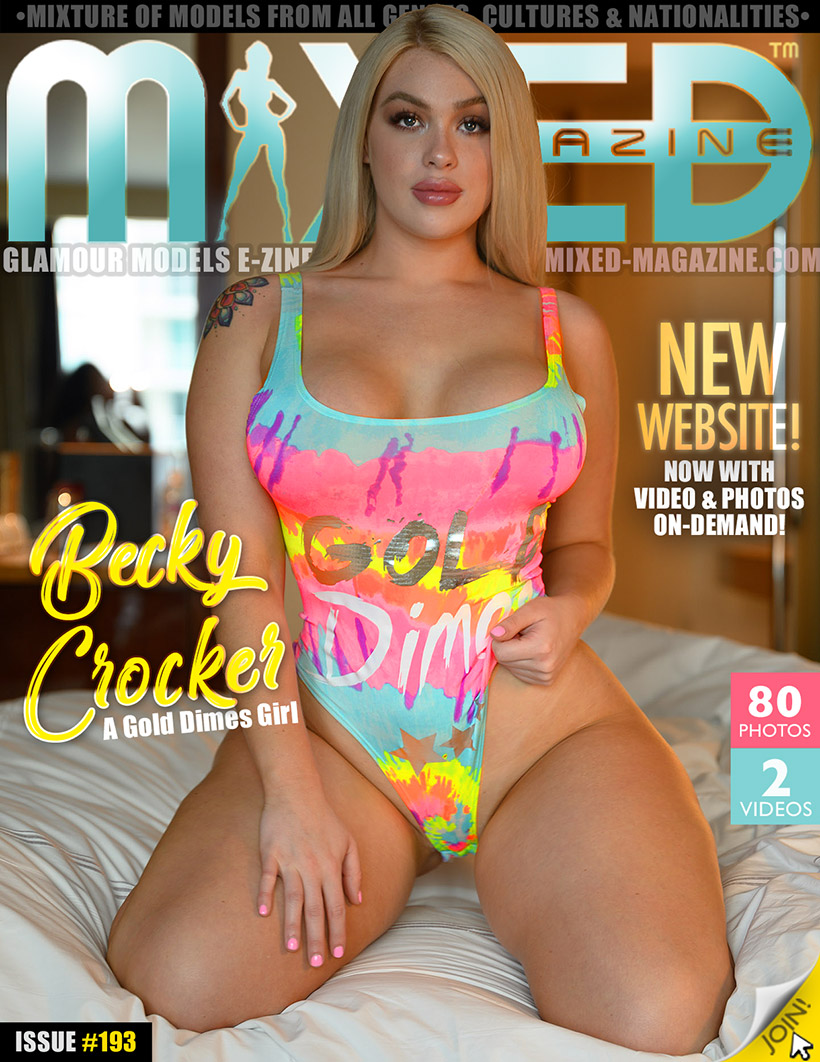 An Interview with Becky Crocker:
Where were you born, and how was life growing up? I grew up in Texas and life was always fun. I have no complaints.
How did you get your start in modeling? I was dancing in the club at first but then I was discovered by Gold Dimes and the rest is history.
Favorite Sex position? Doggy
Have you ever kissed a girl? Yes
What has been your most memorable experience as a model? Shooting with Mixed Magazine in Miami was amazing because. The photographer knows how to make things fun!
What would the average person say about you? That I'm a wild
Describe your most embarrassing moment. I don't normally get embarrassed
What's your biggest turn on? confidence
What do guys compliment you most on? they say it's my eyes but for some reason they are never looking at them
What do you sleeping in? Nothing.
If you could go anywhere in the world, where would you go? Thailand
We know you're a model and all, but you must have a favorite food. What is it? I love seafood!
What are your dreams and goals? Happiness forever.
Would you prefer a guy to pursue you, or do you like to be the aggressor? Pursue me 100%
Would you date a guy that you met on social network? ummm maybe