Maria Gjieli
Age:
20,
United States
Now here is one of the hottest fresh faces in the game. Meet the Albanian Goddess Maria Gjieli. This dime piece has been staying under the radar for about a year but our top notch model scouts have been waiting for her to make her big move. We knew she was going to blow up the second she did one photoshoot and sure enough she has already boosted to 80K after 1 month of her professional photoshoots in Miami. Get ready for this baddie to take over the game because the world always is in need of a super thick, all natural, golden tan beauty. Maria is all women. She has the sweetest personality and she is not afraid to showcase her sexy body to the fullest. She believes a woman she be comfortable in her own skin. She currently resides in Manhattan, New York but is quickly making moves in Miami. Learn more about her below and get ready to feast your eyes on her amazingly perfect body!
Basic Profile
Name: Maria Gjieli

Gender: Female

Age: 20,

Country: United States
Appearance
Body: Petite

Ethnicity: White

Weight: 135kg (298 lbs)

Height: 172cm (5'7")

Hair Length: Long

Hair Color: Brown

Eye Color: Brown

Orientation: Straight
Maria Gjieli – The Albanian Goddess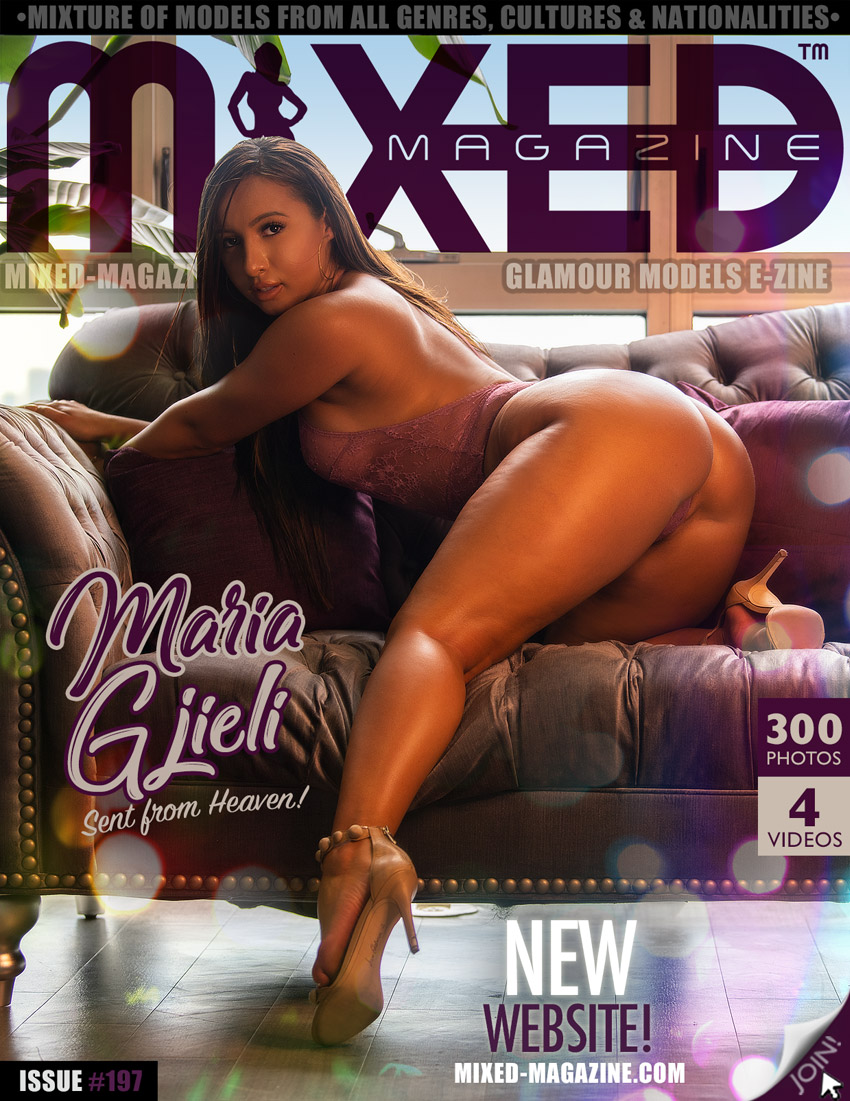 An Interview with Maria Gjieli:
Where were you born, and how was life growing up? Manhattan, life was very awesome
How did you get your start in modeling? I did a media festival with a videographer and the rest was history
Favorite Sex position? Doggy
Have you ever kissed a girl? Yes
What has been your most memorable experience as a model? My manger took me to an amazing restaurant and the food was too amazing to forget.
What would the average person say about you? That I always smile , I'm social and I'm sweetheart
Describe your most embarrassing moment. I was on the Brooklyn bridge shooting and cops were staring and wouldn't leave.
What's your biggest turn on? Someone who looks fit and has good hygiene
What do guys compliment you most on? Lips and body
What do you normally sleep in? Naked
If you could go anywhere in the world, where would you go? Maldives
We know you're a model and all, but you must have a favorite food. What is it? Chicken souvlake and chicken Parmesan
What are your dreams and goals? Goal to be on the cover of maxim and dream to just stay happy
Would you prefer a guy to pursue you, or do you like to be the aggressor? Pursue me
First Job: waitess
Would you date a guy that you met on social network? Yes
Do you have a passport? Yes