Chelsea Lovelace
Age:
25,
United States
Meet Chelsea Lovelace! This Tampa model is a sight for sore eyes. She is a perfect 10. Her body has all the curves to make anything look good. She models everything from dresses to swimsuits. Her professionalism makes her one of the top models to work with. Chelsea is very humble as well and cares most about the success of her clients. Working with her makes life easy. Her body has the sexiest curves and her face is just as beautiful. Read more about this beauty below.
Basic Profile
Name: Chelsea Lovelace

Gender: Female

Age: 25,

Country: United States
Appearance
Body: Petite

Ethnicity: White

Weight: 54kg (119 lbs)

Height: 162cm (5'3")

Hair Length: Short

Hair Color: Black

Eye Color: Brown

Orientation: Straight
Chelsea Lovelace – Tampa's Finest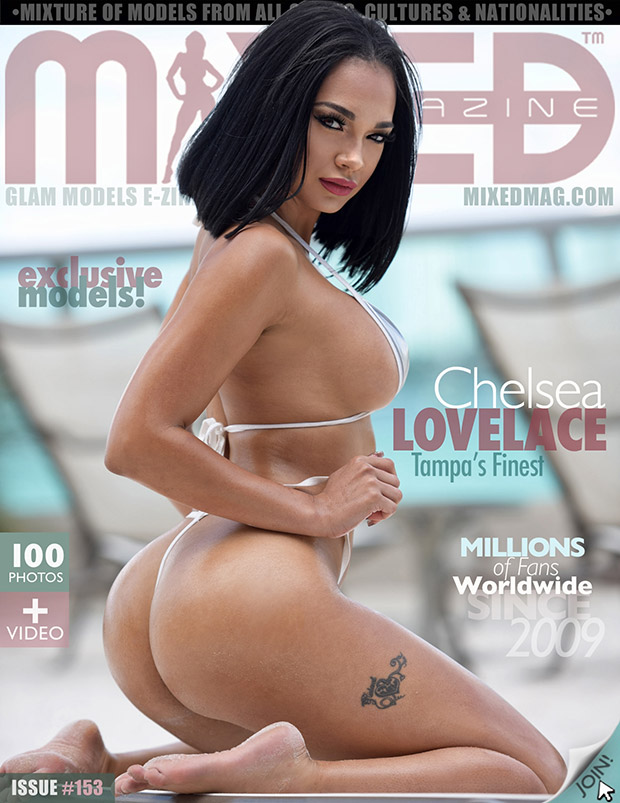 An Interview w/ Chelsea Lovelace:
Where were you born, and how was life growing up? I was born in Charlotte, NC. We moved around allot so growing up I had to make allot of new friends, which that helped me now when I have to do anything business related.
How did you get your start in modeling? Started when I was 17 I went with ex boyfriends sister to a promo she was doing & the owner of the promo company asked me to start working for them.
Have you ever kissed a girl? I don't kiss & tell
What has been your most memorable experience as a model? Going to Jamaica. Absolute favorite trip that Dynasty Series asked me to be apart of.
What would the average person say about you? Maybe that their perception of me was different from what they initially thought.
Describe your most embarrassing moment. I'm very clumsy so my embarrassing moments are definitely falling. Recently I was at a watch party drinking & decided to jump from one part of the boat to the other & fell.
What's your biggest turn on? Someone that keeps me laughing & someone that is easy to talk to.
What do guys compliment you most on? My freckles
What do you sleeping in? My mans T-shirt
If you could go anywhere in the world, where would you go? Milan, Italy
We know you're a model and all, but you must have a favorite food. What is it? Korean food is my absolute favorite.
What are your dreams and goals? My dream is to own my own medi spa & my goal is to be very successful doing it.
Would you prefer a guy to pursue you, or do you like to be the aggressor? I love for a man to pursue me. I'm a daddy's girl so you have to put in initial work for me to take you serious.
First Job: working at a clothing store at the mall.
How does someone contact you for a modeling project? Contact me by email. Chelsealovelace56@gmail.com
Would you date a guy that you met on social network? Yea I think That's the new way people are starting to date now. Seeing someone on social media then making that contact.
Do you have a passport? Yes sure do