Charlene
Age:
24,
United States
Say Hello to the fresh face model out of Miami named Charlene! She is everything a man can dream of in a woman. She is smart, funny, sweet and best of all she is FIT & THICK. She came to us by Seven Talent Modeling Agency who scouted Charlene on Instagram. This was her very first photoshoot and she knocked it out of the park. She posed better than veteran models and was very free with her sexuality. She owes her spicy ways to her Latin blood line. Her super thick booty and muscular legs found their way to the center of the cameras focal point for more than 3 hours. Every picture shot was a masterpiece of perfection. She was very open to new ideas and very easy to work with. Charlene does it all. She is a full time student and holds a full time job selling phones at T-mobile. She loves comedy and is always laughing. Charlene is a dream come true.
Basic Profile
Name: Charlene

Gender: Female

Age: 24,

Country: United States
Appearance
Body: Normal

Ethnicity: White

Weight: 135kg (298 lbs)

Height: 162cm (5'3")

Hair Length: Long

Hair Color: Blonde

Eye Color: Brown

Orientation: Straight
Charlene – Fit & Thick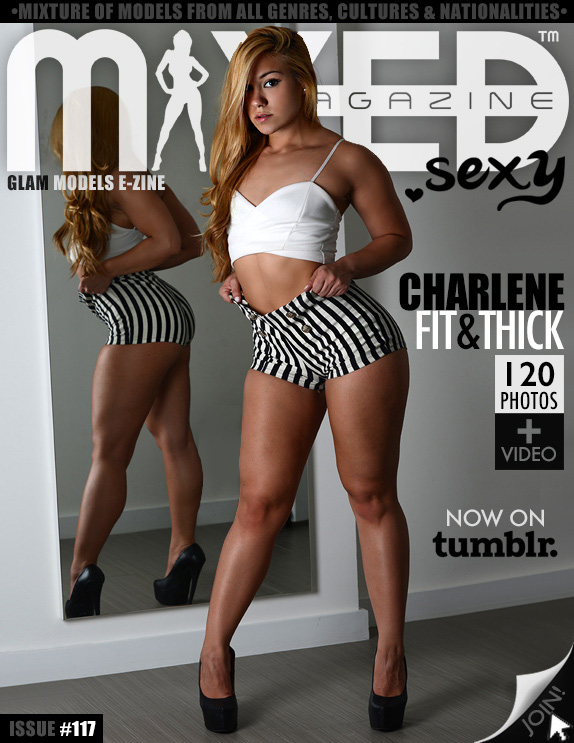 An Interview with Charlene:
Where were you born, and how was life growing up? Miami. I was raised by my mother only.
How did you get your start in modeling? Seven Talent Agency reached out to me on instagram
What would the average person say about you? That I'm very easy to talk to
Describe your most embarrassing moment? I congratulated a woman thinking she was pregnant only to find out she was not pregnant
What's your biggest turn on? romance
Have you ever kissed a girl? once when I was drunk
What's one thing about yourself that everyone should know? People should always get to know me before judging
What do guys compliment you most on? my booty
If you could go anywhere in the world, where would you go? Europe
We know you're a model and all, but you must have a favorite food. What is it? Pizza
Who is your favorite comedian? Sebastian Maniscalco & Pablo Francisco
What are your dreams and goals? to become a popular fitness model
Would you prefer a guy to pursue you, or do you like to be the aggressor? 50/50
First Job: retail sales associate in a clothing company
Would you date a guy that you met on social network? NO
What do you sleep in normally? Nothing on bottom. just a tshirt
Do you have a passport? Yes
Can you cook? If yes what is your best dish?
How does someone contact you for a modeling project? info@seventalentagency.com