Bella Star
Age:
26,
United States
Bella Star is the round mound booty beauty that loves her butt just as much as we do and she knows exactly how to work it. Everywhere she goes she drives people bonkers when they see her incredible body. She is truly one of the hottest babes we have seen. She is originally from New York but just moved to Miami where she can dress to impress. Bella is also a sweetheart and is very loving. She is the ultimate babe and we consider ourselves lucky to have her on the cover.
Basic Profile
Name: Bella Star

Gender: Female

Age: 26,

Country: United States
Appearance
Body: Normal

Ethnicity: Hispanic / Latina

Weight: 134kg (295 lbs)

Height: 165cm (5'4")

Hair Length: Long

Hair Color: Black

Eye Color: Brown

Orientation: Straight
Bella Star – New Age Booty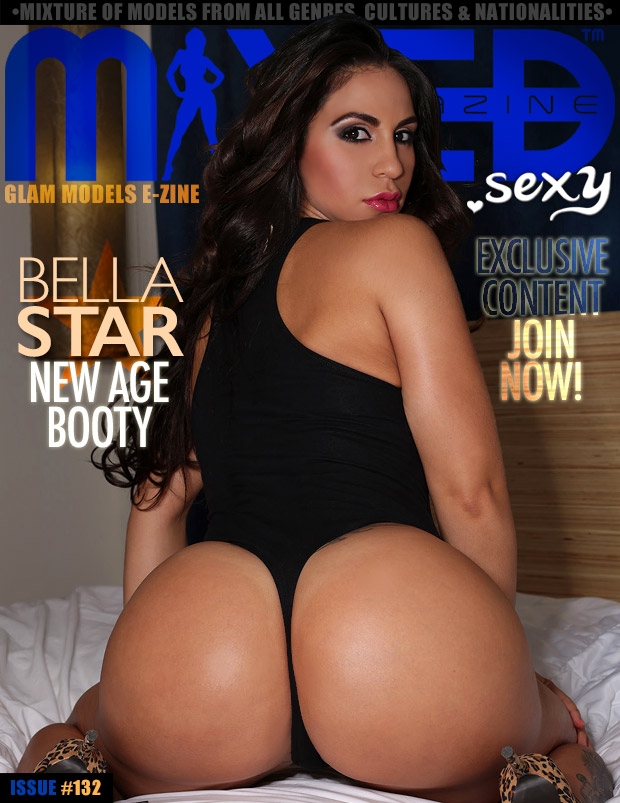 An Interview with Bella Star:
Where were you born, and how was life growing up? Born in Miami.
How did you get your start in modeling? Seven Talent Agency contacted me on instagram
What would the average person say about you? I'm a good friend and a good daughter
Describe your most embarrassing moment. I was getting out of a car and the wind blew my skirt up and everybody seen my booty lol
What's your biggest turn on? Face and personality must match
Have you ever kissed a girl? Yes I have
What's one thing about yourself that everyone should know? I have a very good heart
What do guys compliment you most on? My booty
If you could go anywhere in the world, where would you go? St. Tropuz
We know you're a model and all, but you must have a favorite food. What is it? Pizza
What are your dreams and goals? I would like to own my own business and maybe one day a healthy food truck
Would you prefer a guy to pursue you, or do you like to be the aggressor? I like for a guy to pursue me
First Job: masseuse
How does someone contact you for a modeling project? bellastarrmgmt@gmail.com
Would you date a guy that you met on social network? i guess it just depends
Do you have a passport? no