Ely Mijares
Age:
24,
United States
Meet Ely! She is the incredible curvy and sexy Cuban model. Ely is very free with her body and loves to model. It's her favorite thing to do and it's one of the reasons why she moved to Miami. She is the most adorable pretty face, perfect boobs and monster curvy thick booty. But the one thing that was discovered when shooting Ely, was her incredible personality. She is very witty and loves to laugh. She is very fun to be around and she is very sweet and easy to work with. She is highly recommended to shoot.
Basic Profile
Name: Ely Mijares

Gender: Female

Age: 24,

Country: United States
Appearance
Body: Thick

Ethnicity: Hispanic / Latina

Weight: 59kg (130 lbs)

Height: 159cm (5'2")

Hair Length: Long

Hair Color: Brown

Eye Color: Hazel

Orientation: Straight
Ely Mijares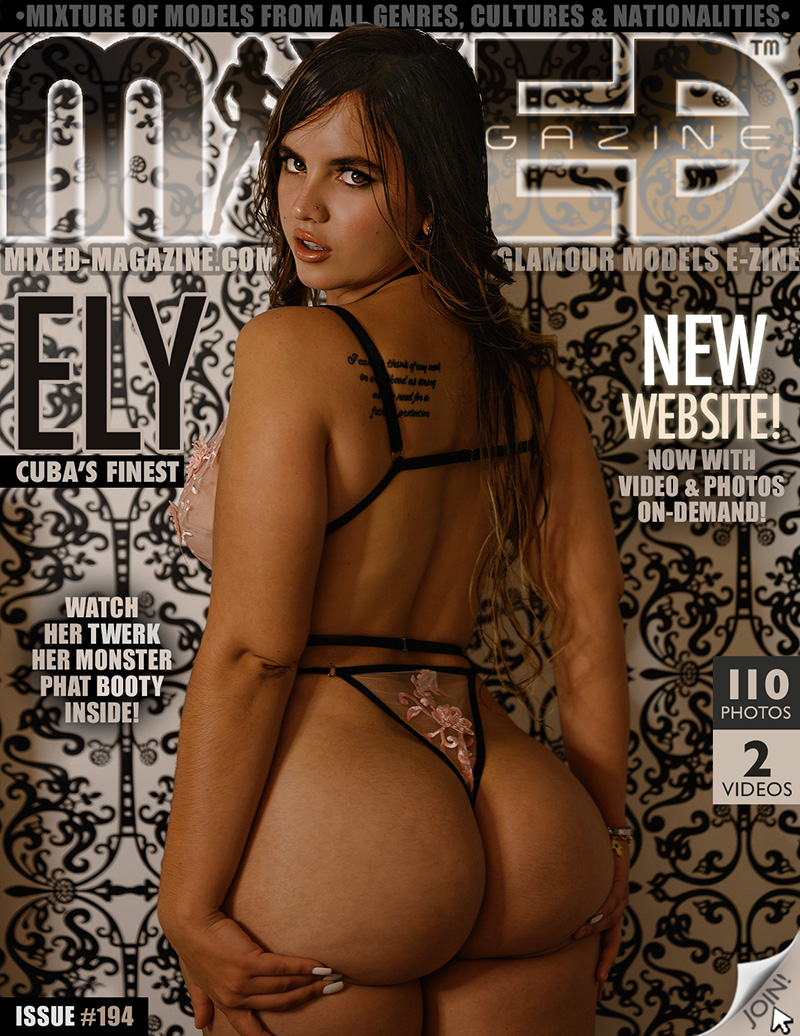 AN INTERVIEW WITH ELY:
Where were you born, and how was life growing up? I was born in Cuba and my life growing up was beautiful full of love and great family moments
How did you get your start in modeling? I started in Cuba when i was 5 years old then I continued to do so in Miami
Favorite Sex position? Almost all of them
Have you ever kissed a girl? Yes
What has been your most memorable experience as a model? The amount of love I recive on social media of so many people that consider themselves my fans
What would the average person say about you? That im beautiful and lovely
Describe your most embarrassing moment. Years ago when my ex boyfriend caught me on a date with another man
What's your biggest turn on? When a person talks to me sexy dirty
What do guys compliment you most on? Personality, face and body
What do you sleeping in? Naked it's healthier
If you could go anywhere in the world, where would you go? Everywhere i want to meet as many countries and different cultures as possible
We know you're a model and all, but you must have a favorite food. What is it? Sushi!!!
What are your dreams and goals? Reach my full potentials be successful help others and spread love to the world
Would you prefer a guy to pursue you, or do you like to be the aggressor? Sometimes i like to be the aggressor and most of the time i prefer the guy to pursue me
First Job: Modeling Angency
How does someone contact you for a modeling project? On my instagram account ely_mijares
What is the largest gift offered to go out on a date with you? I've been offered large amounts on money by famous and regular people
Would you date a guy that you met on social network? Maybe
Do you have a passport? Yes