Chelsea Marie
Age:
21,
United States
Would you check out the kaboose on this fresh face model named Chelsea Marie. She is from the NYC I don't know how she was hiding this whooty but thankfully it made it's way down to Miami so we could showcase all it's glory to you. Chelsea is a new model brought on by Seven Talent Agency. Their recruiting process is bar none and always finds those diamonds in the ruff. We love Chelsea because she is excited to launch her career and enjoys every second. She loves to shoot and has already shot with some top photographers. We know that everyone will be dieing to photograph this pawg but yes we are the first to showcase and you are very welcome. Her photo/video shoot is in a class of it's own. She releases the beast on us with dripping oil and some extreme booty shaking.
Basic Profile
Name: Chelsea Marie

Gender: Female

Age: 21,

Country: United States
Appearance
Body: Thick

Ethnicity: White

Weight: 75kg (165 lbs)

Height: 182cm (5'11")

Hair Length: Shoulder Length

Hair Color: Honey Blonde

Eye Color: Hazel

Orientation: Straight
Chelsea Marie – A New York Whooty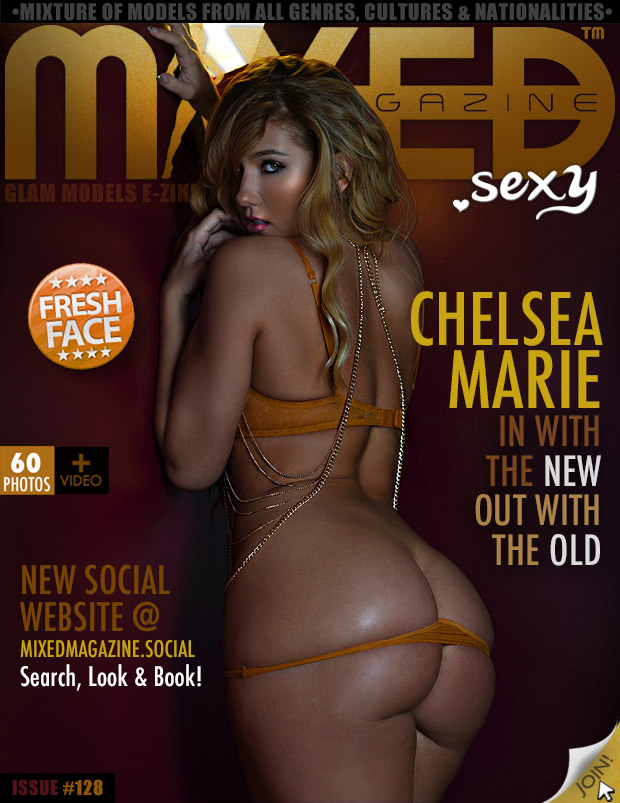 An Interview with Chelsea Marie:
Where were you born, and how was life growing up? I was born upstate in Hudson NY, I had an amazing child hood with a lot of great memories
How did you get your start in modeling? Honestly just wanting to have some nice pictures taken, one thing lead to the next
Favorite Sex position? Thats something I'll leave you to wonder about
Have you ever kissed a girl? No
What has been your most memorable experience as a model? Just getting to meet new great people
What would the average person say about you? Silly, easy going laid back and fun
Describe your most embarrassing moment. I can't think of a time where I was super embarrassed
What's your biggest turn on? A man with big hands or a nice smile
What do guys compliment you most on? Smile, hair and shape
What do you sleeping in? A bra and panties
If you could go anywhere in the world, where would you go? The south of France
We know you're a model and all, but you must have a favorite food. What is it? Mexican food
What are your dreams and goals? To do modeling, real estate and own my own restaurant
Would you prefer a guy to pursue you, or do you like to be the aggressor? I would rather a guy pursue me
First Job: Waitressing
How does someone contact you for a modeling project? Via email chelzmariemgmt@gmail.com
What is the largest gift offered to go out on a date with you? I don't date men as a trade off for gifts, only date men that i genuinely like or have an interest in.
Would you date a guy that you met on social network? It really all depends, anything can happen!
Do you have a passport? Yes