Yotinna
Age:
23,
United States
YOTINNA! Meet the thick mixed chick from Miami. This fresh face model has it all and it's all natural. She has a big beautiful smile, thick voluptuous booty and a fun personality. She loves to work out and take life as it comes. Modeling comes very natural too her and she has not stopped since she got in front of the camera for the first time. She loves to travel and hopes to grow as a model so she can see more of the world. Yotinna is the perfect woman and perfect model. If you are looking to book someone who is easy to work with and is always professional then Yotinna is your girl! Learn more about her below and make sure you follow her on Instagram.
Basic Profile
Name: Yotinna

Gender: Female

Age: 23,

Country: United States
Appearance
Body: Thick

Ethnicity: Black

Weight: 70kg (154 lbs)

Height: 170cm (5'6")

Hair Length: Short

Hair Color: Black

Eye Color: Brown

Orientation: Straight
Yotinna – @yotinna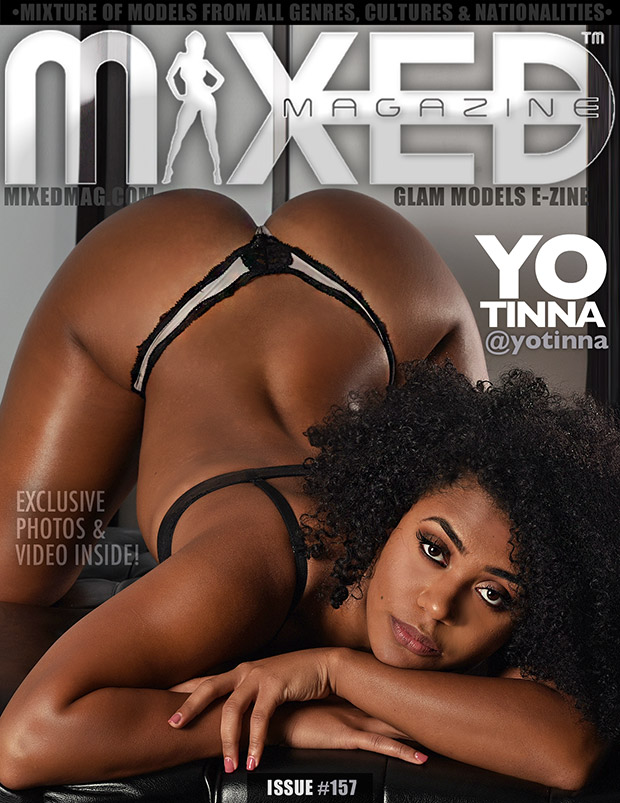 An Interview with Yotinna:
Where were you born, and how was life growing up? Rome New York and my parents are military so I've traveled all over the world which was very enjoyable for me.
How did you get your start in modeling? A friend asked me to do a shoot one day and I have never stopped
Favorite Sex position? Doggy Style
Have you ever kissed a girl? Yes
What has been your most memorable experience as a model? my managers phonetography
What would the average person say about you? That I'm funny
Describe your most embarrassing moment. I was sprinting racing my dad and ran into a rope
What's your biggest turn on? Nice smile
What do guys compliment you most on? my butt
What do you sleeping in? t-shirt and shorts
If you could go anywhere in the world, where would you go? Croatia
We know you're a model and all, but you must have a favorite food. What is it? Sushi
What are your dreams and goals? To be a singer
Would you prefer a guy to pursue you, or do you like to be the aggressor? guy pursue me
First Job: Victoria Secret
How does someone contact you for a modeling project? info@seventalent.com
What is the largest gift offered to go out on a date with you? to pay for my classes
Would you date a guy that you met on social network? yeah
Do you have a passport? Yes