Rosetta Stone
Age:
25,
United States
Rosetta Stone is the new urban model from Orlando, Florida. As you can see she has a big ol badonkadonk and she knows how to use it to her full advantage. Twerking is one of the things that just comes easy to her and she loves to let the people see it when she performs as an exotic dancer. One of the best things about Rosetta is the fact that she has her act together. She already has her bachelors degree which is always nice to see models prepare for their future. This model has the whole world ahead of her and she has already been featured on the cover of a few magazine. Get used to this booty because you will be seeing alot of it.
Basic Profile
Name: Rosetta Stone

Gender: Female

Age: 25,

Country: United States
Appearance
Body: Thick

Ethnicity: Black

Weight: 150kg (331 lbs)

Height: 177cm (5'9")

Hair Length: Long

Hair Color: Black

Eye Color: Brown

Orientation: Straight
Rosetta Stone Twerks the Thickness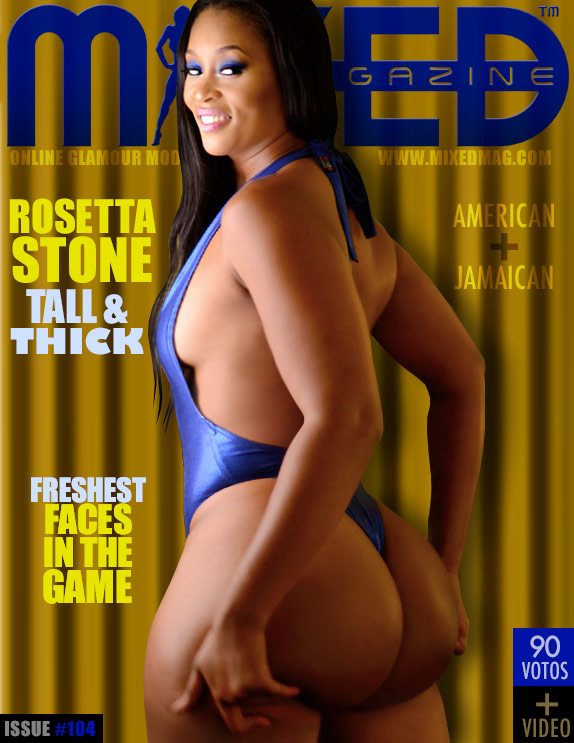 An Interview with Rosetta Stone:
Where were you born, and how was life growing up? Brooklyn, NY
What would the average person say about you? I am quiet
Are you a good dancer? I am practicing
How did you come up with your model name Rosetta Stone? People kept calling me Rosetta and it just sorta happened.
What is the largest gift someone has offered to you? $10 thousand dollars cash
Do you like the nerdy type, muscle guy or the regular joe? I like a regular joe. muscles wouldn't be so bad though.
Do you have any secret weaknesses or guilty pleasures? I'm weak to a great smile and smell.
Describe your most embarrassing moment. My most embarrassing moment would be when I fell on stage.
What has been your most memorable experience as a model? When I first was published in a magazine.
What's your biggest turn on? A man who acts like a man.
What's one thing about yourself that everyone should know? I can not handle liquor.
What do guys compliment you most on? my butt
Do you consider yourself more of a "giver" or a "taker"? I am a giver for sure.
If you could have any car you wanted, what would it be? a range rover in either white or black.
Do you have any hidden talents? no hidden talents.
What do you like best about being a model? Getting pampers by makeup artist and hairstylist, plus meeting a lot of people.
What would you consider your strongest attribute? I'm smart and I have a bachelors degree
If you could go anywhere in the world, where would you go and who would you take with you? I would go to Africa and take a friend of mine, she loves the African culture.
We know you're a model and all, but you must have a favorite food. What is it? I like Jamaican food.
Besides modeling, what do you do for fun? I love shopping and writing my thoughts.