Paola Star
Age:
23,
United States
Houston always hides hotties but one of them leaked. Meet the perfect Paola Star! This sexy fresh face model has it all. She is beautiful, curvy and a sweet. She also quiet the natural when it comes to modeling. Her posing is very sexy and she knows how to move. Some girls got it and she is one of them. Paola's body is very sexy with petite tattoos, sexy tan curves and pierced nipples. Her modeling look can fit with many different styles. She even showcased her bare beautiful breasts for us. If you are looking for a model who is easy to work with for your next project then choose this professional model!
Basic Profile
Name: Paola Star

Gender: Female

Age: 23,

Country: United States
Appearance
Body: Thick

Ethnicity: Hispanic / Latina

Weight: 130kg (287 lbs)

Height: 165cm (5'4")

Hair Length: Long

Hair Color: Black

Eye Color: Brown

Orientation: Straight
Paola Star – A Houston Hottie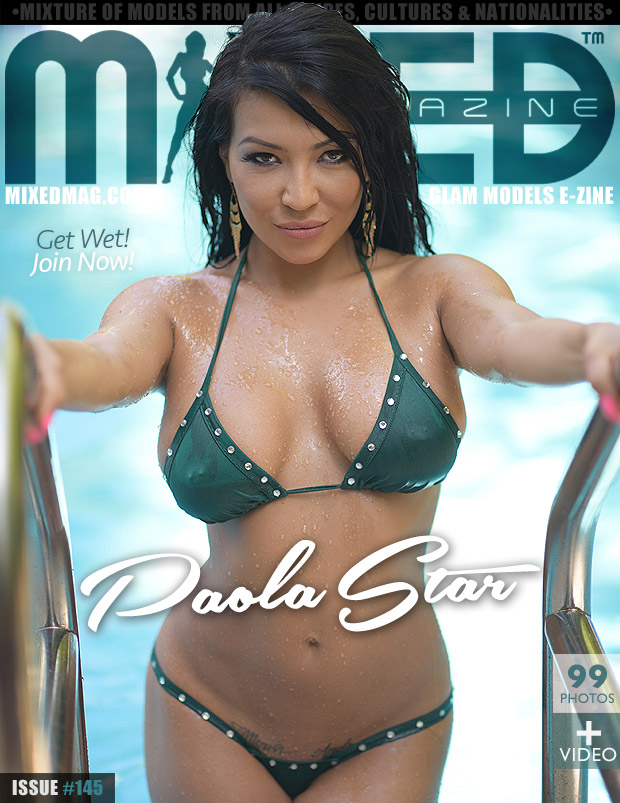 An interview with Paola Star:
Where were you born, and how was life growing up? Bogota, Colombia. Life was perfect and I would not have wanted to grow up anywhere else in the world. It was very simple living.
How did you get your start in modeling? I started off doing liquor promotions and car shows.
Favorite Sex Position? on top
Have you ever kissed a girl? Yes
What has been your most memorable experience as a model? Being on stage and seeing people reaction.
What would the average person say about you? That I'm a sweet person
What's your biggest turn on? confidence
What do guys compliment you most on? my eyes
What do you normally sleep in? panties
If you could go anywhere in the world, where would you go? Bora Bora
We know you're a model and all, but you must have a favorite food. What is it? Seafood
What are your dreams and goals? To be successful and own my own business
Would you prefer a guy to pursue you, or do you like to be the aggressor? I would rather be pursued
First Job: Hostess and Papa Citos
How does someone contact you for a modeling project? by email at paolasmgmt@gmail.com
What is the largest gift offered to go out on a date with you? Vacation on a yacht to Greece
Would you date a guy that you met on social network? no
Do you have a passport? Yes