Maryana Kiss
Age:
25,
United States
Meet the little Ukranian farm girl Maryana Kiss! You can tell that her body has been growing perfectly without any flaws. Her body is like a ripe tomato and it's ready to be harvested. She is plumb and juicy. She just arrived to Miami a few months ago to start a new exciting life and to get into modeling and she came to the perfect place. She is very unique with her porcelain doll face and her extremely voluptuous all natural body. Maryana is a dream come true.
Basic Profile
Name: Maryana Kiss

Gender: Female

Age: 25,

Country: United States
Appearance
Body: Thick

Ethnicity: Hispanic / Latina

Weight: 130kg (287 lbs)

Height: 165cm (5'4")

Hair Length: Long

Hair Color: Black

Eye Color: Hazel

Orientation: Straight
Maryana Kiss – The Ukraine Babe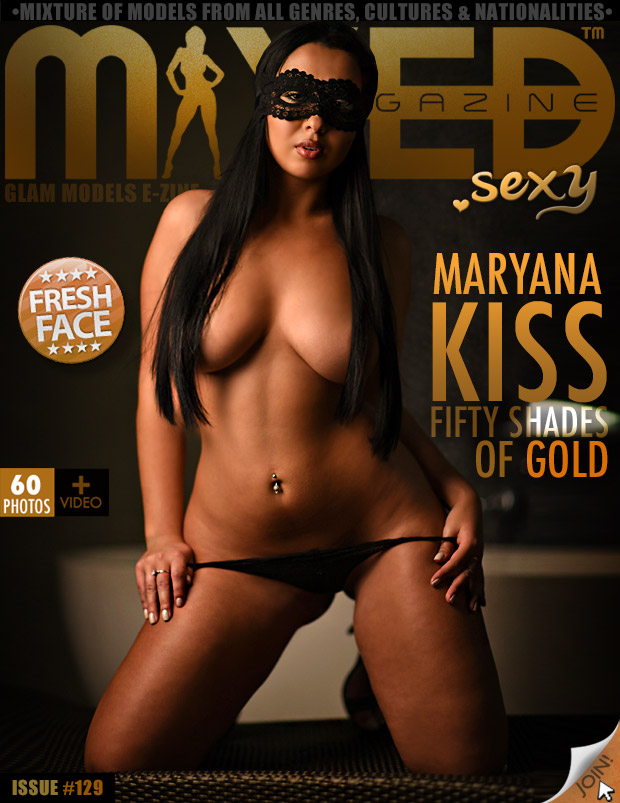 An Interview with Maryana Kiss:
Where were you born, and how was life growing up? Ukraine and I grew up as a little village girl. It was a hard society to grow up but I grew from it. I'm much more appreciative for everything now.
How did you get your start in modeling? I always admired photos and took photography Instagram seven talent agency
Favorite Sex position? Doggy style
Have you ever kissed a girl? Today on a photoshoot
What has been your most memorable experience as a model? Shooting with Mixed Magazine was exciting and I felt very sexy
What would the average person say about you? That I'm very sweet and have a good heart
What's your biggest turn on? Muscles and Ass grabbing
What's one thing about yourself that everyone should know? I love real conversation
What do guys compliment you most on? My smile and body
What do you sleeping in? Underwear or nothing
If you could go anywhere in the world, where would you go? I always wanted to go to Miami and I'm here now and it's amazing
We know you're a model and all, but you must have a favorite food. What is it? Pizza perogies
What are your dreams and goals? To have a career and a family and to see the world
Would you prefer a guy to pursue you, or do you like to be the aggressor? Purse me
First Job: buffet restaurant
How does someone contact you for a modeling project? Instagram
What is the largest gift offered to go out on a date with you? A shopping date
Would you date a guy that you met on social network? Yes
Do you have a passport? Yes