Lebsinay
Age:
23,
United States
Lebsinay is the curvy new model from Miami, Florida. She is 100% Cuban and spent most her life growing up in Cuba. Lebsinay showed up to one of our test power shoots in Miami and passed with flying colors. She nailed every post with her super curves, long natural hair and pretty face. It was also her first photoshoot which was very impressive. She loved showing off her sexy ass in a skimpy black thong while getting oiled down by our expert oil boy. It was hot, wet & sexy in Miami! She was also very easy to work with. She was like silly puddy in our hands. She even knows how to twerk which is always a plus in our book. She doesn't like social network for various reasons so you won't find any instagram page on her. She is exclusive here at your favorite magazine.
Basic Profile
Name: Lebsinay

Gender: Female

Age: 23,

Country: United States
Appearance
Body: Thick

Ethnicity: Mixed

Weight: 140kg (309 lbs)

Height: 175cm (5'8")

Hair Length: Shoulder Length

Hair Color: Black

Eye Color: Brown

Orientation: Straight
Lebsinay – Hot – Wet & Sexy!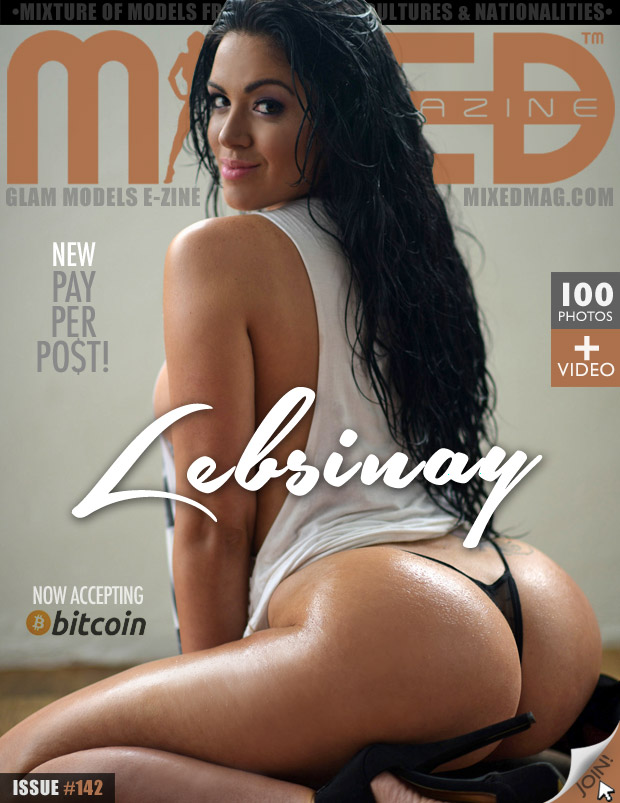 An Interview with Lebsinay:
Where were you born, and how was life growing up? I was born in Cuba and life was really good for me. Cuba is a great place to grow up because it is very free.
How did you get your start in modeling? I got started on tv with Univision in Miami
Favorite Sex position? Always on top
Have you ever kissed a girl? No
What has been your most memorable experience as a model? A had to be a sexy weather reporter on Univision and take off the clothes as I described the weather changes
What would the average person say about you? That I like look a porn star and that I'm very exotic
What's your biggest turn on? Tattoos
What do guys compliment you most on? Booty
What do you normally sleep in? a thong
If you could go anywhere in the world, where would you go? Dubai
We know you're a model and all, but you must have a favorite food. What is it? Sushi
What are your dreams and goals? to be happy always and to live with integrity
Would you prefer a guy to pursue you, or do you like to be the aggressor? I like to be pursued
First Job: Accounting
How does someone contact you for a modeling project? lebsinay.carnenate@gmail.com
What is the largest gift offered to go out on a date with you? A Cadillac lol
Would you date a guy that you met on social network? Depends
Do you have a passport? Yes