FitFaithVIP
Age:
22,
United States
This NYC model Fit Faith has one of the craziest phattest thickest fit all natural booties of all time. She has it all. She is 5'2 with blue eyes, perfect white teeth, thick thights and her pussy looks like heaven. Faith let it all hang out for Mixed Magazine. She showcases her perfect body you like you wouldn't believe. Her perfect skin and phat ass will have you mesmerized so you better join now to witness this freak of nature! You can also check out her website where she shows off her perfect body on her onlyfans, premium snap and more at FITFAITH.VIP
Basic Profile
Name: FitFaithVIP

Gender: Female

Age: 22,

Country: United States
Appearance
Body: Thick

Ethnicity: White

Weight: 57kg (126 lbs)

Height: 158cm (5'2")

Hair Length: Long

Hair Color: Blonde

Eye Color: Blue

Orientation: Straight
Fit Faith Fanclub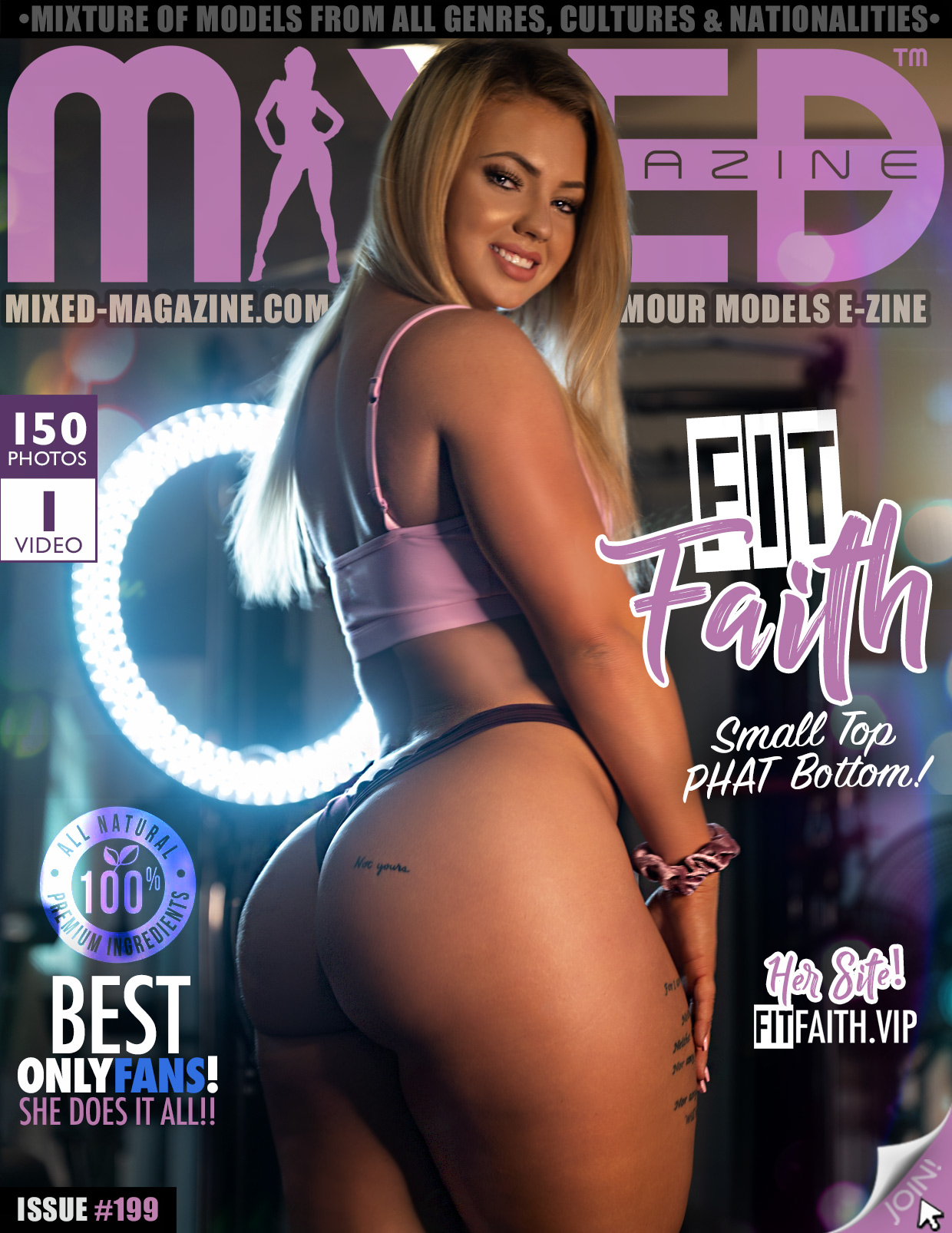 An interview with Fit Faith:
Where are you from and explain the culture? I'm from a small town in West Virginia. The people there are very laid back and easy going. The lifestyle is very slow and simple.
Can you describe the kind of things you do inside your onlyfans account? On my Onlyfans I do anything from half naked booty shaking to fully nude with toys.
How can someone get your attention on onlyfans? You can get my attention on Onlyfans by being persistent and showing me love on my page. ❤️
Do you go live on onlyfans? I have not went live on Onlyfans yet but would potentially be open to it.
Where are the best places to catch you live? The best place if anywhere would be Onlyfans.
How do you think the online world can be better for models? The online world could be better for models by taking down fake accounts more effectively.
Favorite Sex position? Definitely doggystyle.
Have you ever kissed a girl? Yes, more than one lol.
What is the best way for models to work with you? The best way for models to work with me is through email.
What's your biggest turn on? My biggest turn on is when someone plays hard to get. I like a good challenge.
What do guys compliment you most on? My butt. Then my eyes lol.
What do you sleeping in? I normally just sleep in an oversized T-shirt, no panties.
Would you date a guy that you met on social network? Absolutely.
What girl would you like to shout out? I'm new to the business so I haven't met any models yet
Which photographer would you like to shout out? Mixed Magazine's photographer because he makes me feel so comfortable and kills it with the angles